Batgirl is currently filming in Glasgow, Scotland and we have been receiving a slew of online photos from the set recently.
Now star, Leslie Grace, has posted a costume pic from the HBO Max movie. One would assume Warner Bros. decided to Grace the bat go-ahead for this image.
Upon first glance, the costume looks like it was ripped from the comics' 2014 relaunch with a hint of inspiration from the '60s Batman TV series, starring Yvonne Craig, as well the 2014 relaunch.
"I use their expectations against them. That will be their weakness. Not mine. Let them all underestimate me," Grace captioned her post. "And when their guard is down, and their pride is rising, let me kick their butts." – Batgirl, Year One. Take a look below: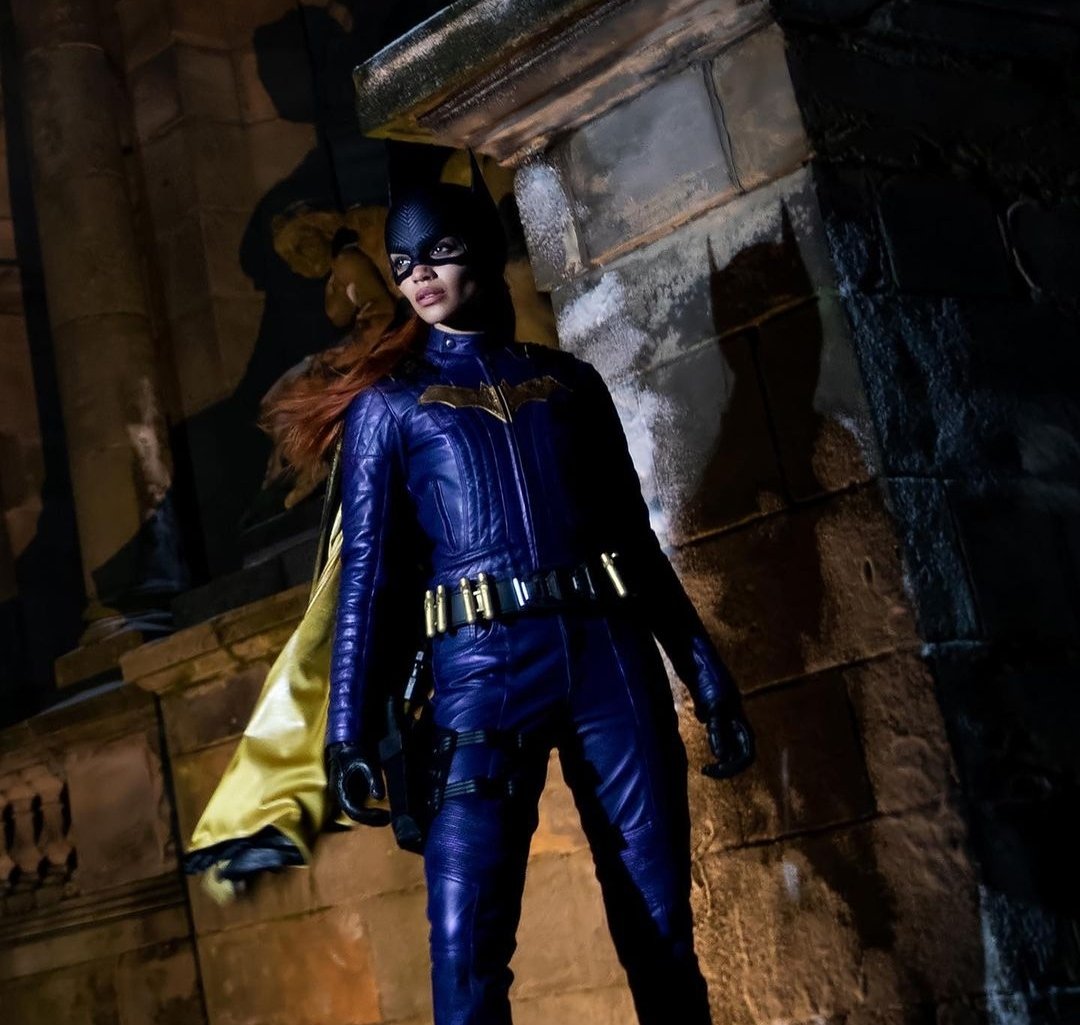 ---
REELated: Batgirl set photos create excitement and speculation among fans
---
Mixed Reactions
While many fans are onboard with the design, some reactions have been mixed, comparing the suit to the CW's DC TV series like Batwoman. Others called Grace a "cosplayer."
Co-director Adil El Arbi clearly took note of the response, as he shared the following to his Instagram stories.
Batgirl will also star J.K. Simmons as Jim Gordon, and Jacob Scipio and Brendan Fraser in undisclosed roles (the latter is believed to be playing the villainous Firefly). It's also been confirmed that Michael Keaton's Batman will appear.
Loki composer Natalie Holt recently announced that she's signed on to work on Batgirl's score, while Christina Hodson, who wrote Bumblebee, Birds of Prey and The Flash, penned the most recent draft of the script.
For what it's worth, the Reel 360 Team thinks Grace looks stunning. Batgirl will debut later this year.